Global Virus Network Adds The University of Zambia's Africa Center of Excellence for Infectious Diseases of Humans and Animals as a New Affiliate Member
The new Affiliate's membership is sponsored by two GVN Centers of Excellence, Hokkaido University and University College Dublin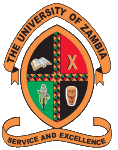 Baltimore, Maryland, USA, and Lusaka, Zambia, January 24, 2018: The Global Virus Network (GVN) and the AfricaCenter of Excellence for Infectious Diseases of Humans and Animals (ACEIDHA) at the University of Zambia in Lusaka, Zambia announced today the induction of ACEIDHA as GVN's newest Affiliate member via two GVN Centers of Excellence, Hokkaido University (HU) in Sapporo, Japan and University College Dublin in Dublin (UCD), Ireland. The GVN represents 40 Centers of Excellence and seven affiliates in 25 countries and comprises foremost experts in every class of virus causing disease in humans.
The announcement was made by Aaron Mweene, PhD, MSc, BVM, Professor of Virology and Director of ACEIDHA, Christian Bréchot, MD, PhD, President of the GVN, Hirofumi Sawa, MD, PhD, Deputy Director and Professor of Molecular Pathobiology at the Research Center for Zoonosis Control (CZC) at Hokkaido University, and, William Hall, MD, PhD, Co-founder of the GVN and Professor of Microbiology at the University College Dublin.
"It is an honor to be affiliated with the GVN through two longtime, prominent partners, Hokkaido University and University College Dublin," said Dr. Mweene.  "ACEIDHA recently received a $6 million loan from the World Bank to support and increase both the educational and research activities in Zambia and surrounding areas. With our new Affiliate status at the GVN, we will better be able to train new cadres of virologists at the post-graduate (MSc and PhD) and post-doctoral levels.  Concurrently, we also look forward to enhancing existing activities to develop the next generation of virologists to better prepare for emerging and re-emerging virus diseases in Africa."
Said Dr. Bréchot, "It is my goal to strengthen GVN's presence in Africa given the continent's regional major significance in viral pandemics.  The GVN provides science-driven solutions to epidemic threats, and it contributes to the coordination of activities of many stakeholders involved in Global and One Health by interacting with existing networks and national and international organizations. The GVN will significantly reinforce educational programs and support to young investigators, in close partnership with African universities, African Academy of Science and industrial partners, as well as philanthropic organizations."
He continued, "The inclusion of ACEIDHA will help GVN members facilitate interactions with a number of partners in Africa, which is critical to GVN's mission in preparing the world for future outbreaks of disease.  Further, this new partnership illustrates a novel collaborative mode whereby a GVN Affiliate member in Africa has been 'twinned' with GVN Centers in Japan and Ireland, to maximize synergies and scientists' mobility."
The UNZA houses biosafety level-3 (BSL-3) laboratories (fixed and mobile) for tissue culture and virus isolation and an Animal BSL-2 (ABSL-2) laboratory for in-vitro experiments.  The BSL-3 provides significant capacity for the identification and control of important virus infections such as zoonotic agents, which pose significant local and global threats.  The new GVN Affiliate has infrastructure and capacity for the diagnosis of Ebola virus disease, Marburg virus disease, Yellow fever, Rift Valley fever, Congo Crimean Hemorrhagic fever, Dengue, West Nile, Chikungunya, Zika, and many arenavirus infections.
"The University of Zambia School of Veterinary Medicine and Hokkaido University have been partners for more than thirty years," said Dr. Sawa.  "Many of the University of Zambia's faculty have come to Japan to receive training while a number of Japanese faculty have had temporary and permanent positions in Zambia.  We are pleased to build on this foundation and utilize GVN's vast reach to provide additional resources through the GVN."
The ACEIDHA's research activities include studies on the epidemiology and ecology of avian influenza, hemorrhagic fever viruses, African swine fever as well as the isolation and characterization of rabies viruses in Zambia. More recently, in collaboration with HU and UCD, the ACEIDHA has developed collaborative programs to identify new, emerging and re-emerging viruses. These research activities now include mosquito collection and analysis by conventional polymerase chain reaction (PCR) and next-generation sequencing (NGS) together with classical virus isolation and characterization.
"HU and UCD have been collaborating for more than twenty years on virus research and this new partnership with ACEIDHA is an extension of our success," said Dr. Hall.  "For example, the ACEIDHA, HU and UCD, recently identified and characterized novel hemorrhagic nairovirus from bats.  While the GVN will be able to provide the ACEIDHA with many resources through our network, we look forward to working with the ACEIDHA in its new capacity as an Affiliate member of GVN."
The GVN is a global authority and resource for the identification and investigation, interpretation and explanation, control and suppression, of viral diseases posing threats to mankind.  It enhances the international capacity for reactive, proactive and interactive activities that address mankind-threatening viruses and addresses a global need for coordinated virology training, developing scholarly exchange programs for recruiting and training young scientists in medical virology.  The GVN also serves as a resource to governments and international organizations seeking advice about viral disease threats, prevention or response strategies and GVN advocates for research and training on virus infections and their many disease manifestations.