University of Tartu
Ülikooli 18
50090 Tartu
The University of Tartu is Estonia's leading center of research and training. It preserves the culture of the Estonian people and spearheads the country's reputation in research and provision of higher education. UT belongs to the top 3% of world's best universities. The academic structure of the university consists of institutes and colleges of four faculties and university's institutions not affiliated to any faculty. To support and develop the professional competence of its students and academic staff, the university has entered into bilateral co-operation agreements with 64 partner institutions in 23 countries.
Affiliated through the Karolinska Institute-Karolinska University Hospital
Center Director: Dr. Andres Merits
Affiliated Researchers: Irja Lutsar, Mart Ustav, Irina Golovljova, Erkki Truve
St. George's University, Grenada, West Indies
University Centre
True Blue
With more than 14,000 graduates—more than 12,000 of which are practicing medicine across the world—a campus that includes professors and students from over 140 different countries, and a clinical training program involving more than 70 affiliated hospitals and clinical centers in the US and the UK, St. George's University has earned a worldwide reputation as a leading international center for medical education and a beacon of academic excellence.  Today, over 6,000 students are enrolled and studying in 48 dynamic academic degree programs. There are almost four hundred Basic Sciences faculty at the True Blue campus in Grenada, and over 1,600 clinical faculty at the School of Medicine's over 70 affiliated hospitals and clinical centers in the United States, Canada, Grenada and the United Kingdom.
Affiliated through the Institute of Human Virology at the University of Maryland School of Medicine

Center Director: Dr. Calum MacPherson
Affliliated Researcher: Drs. Diana Stone, Kathryn Gibson,  Sonia Cheetham-Brow
Raji Gandhi Centre for Biotechnology (RGCB)
Thycaud, Thiruvananthapuram 695014, Kerala, India
Rajiv Gandhi Centre for Biotechnology (RGCB) is located in Thiruvananthapuram, the scenic capital of the progressive state of Kerala in southern India. This autonomous research center under the Department of Biotechnology, Government of India has set cutting-edge standards of modern research in the region since its inception in 1994. With a mission to deliver discovery science to the nation, the center has core research programs on major themes of modern disease biology and molecular biotechnology focusing on critical aspects of infectious and non-infectious diseases. RGCB has created its own unique niche in the region by being a highly sought after center for its academic programs. It is also a key supporter of the state needs with its service-oriented programs offered in forensic and paternity finger-printing, molecular diagnostic services for patient care, molecular epidemiological support during public health emergencies, and as a laboratory service provider for academic and research institutions. The institute is in the phase of accelerated growth by expanding its scientific infrastructure to two more campuses in the state and engaging in a multitude of activities to strengthen translation research.
Center Director: Dr. M. Radhakrishna Pillai
Affiliated Researchers: John Bernet Johnson, R  Radhakrishnan, G  Reshmi, E.  Sreekumar
The University of the West Indies Virology Laboratory, located in Jamaica's capital city, Kingston, provides clinical diagnostic services and is the major virus research facility within the country. The Virology Laboratory works closely with the Ministry of Health and provides national diagnostic laboratory testing for dengue, chikungunya, Zika and influenza viruses. Research activities focus on these viruses as well as HIV, all viral infections of national importance. The Virology Laboratory is currently expanding to include a biosafety level 3 (BSL-3) laboratory for work with viral agents capable of causing severe disease.
Affiliated through the University at Buffalo HIV and HCV Clinical Pharmacology Laboratory and Institute of Human Virology at the University of Maryland School of Medicine Affiliated Researcher

Center Director: John Lindo, PhD
Institutefor Human Virology -Nigeria
Pent House, Maina Court
Plot 252, Herbert Macaulay Way
Central Business District
P.O. Box 9396
Garki, Abuja
The Institute of Human Virology, Nigeria (IHVN) was established in 2004 as an affiliate of the Institute of Human Virology, University of Maryland School of Medicine. It has grown to become a leading local non-governmental organization addressing the HIV/AIDS crises in Nigeria through the development of infrastructure for treatment, care, prevention, and support for people living with, and those affected by, HIV/AIDS, but has now expanded its services to other infectious and non-infectious diseases including, cancer, tuberculosis, malaria and other diseases. IHVN is structured to develop and maintain linkages with local and international organizations in collaborative ways that support the Government of Nigeria's health sector strategic plans. IHVN key technical and funding partners are the Centers for Disease Control and Prevention (CDC) and the Global Fund to Fight AIDS, Tuberculosis and Malaria.
Affiliated through the Institute of Human Virology at the University of Maryland School of Medicine

Center Director: Dr. Clement Adebamowo
Affiliated Researchers: Alashle Abimiku
Vietnamese National Institute of Hygiene and Epidemiology
The Laboratory of Molecular Diagnostics at the National Institute of Hygiene and Epidemiology (NIHE) has a strong collaboration with University College Dublin through the Ireland Vietnam Blood Borne Virus Initiative (IVVI) and is also a satellite member of the Global Institution for Collaborative Research and Education (GI-CoRE). Research activities are focused on the molecular epidemiology of HIV, HBV and HCV in Vietnam. The Laboratory is an affiliate member of the GVN through its association with UCD.
Affiliated through the Centre for Research in Infectious Diseases University College Dublin
Center Director: Dr. Lan Anh Nguyen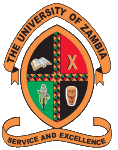 Zambia and the Africa Center of Excellence for Infectious Diseases of Humans and Animals (ACEIDHA), School of Veterinary Medicine, University of Zambia
The UNZA houses biosafety level-3 (BSL-3) laboratories (fixed and mobile) for tissue culture and virus isolation and an Animal BSL-2 (ABSL-2) laboratory for in-vitro experiments.  The BSL-3 provides significant capacity for the identification and control of important virus infections such as zoonotic agents, which pose significant local and global threats.  The new GVN Affiliate has infrastructure and capacity for the diagnosis of Ebola virus disease, Marburg virus disease, Yellow fever, Rift Valley fever, Congo Crimean Hemorrhagic fever, Dengue, West Nile, Chikungunya, Zika, and many arenavirus infections.
Affiliated through the Research Center for Zoonosis Control at Hokkaido University and Centre for Research in Infectious Diseases, University College Dublin
Director: Prof. Aaron Mweene, PhD, MSc, BVM